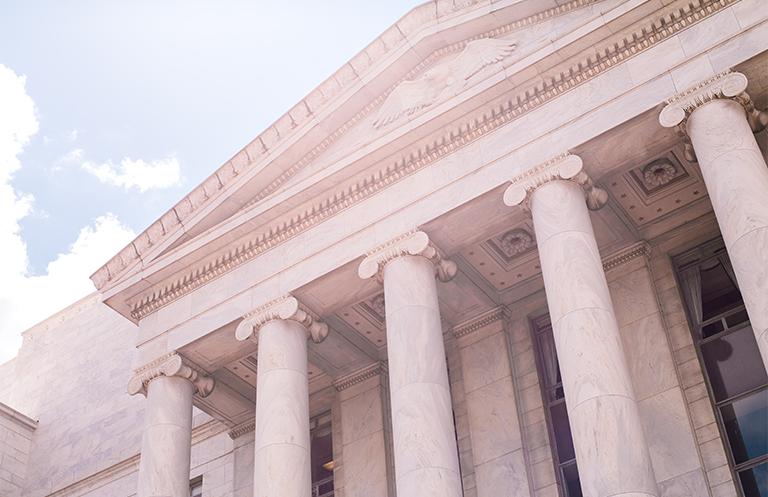 On Friday, November 5, the U.S. House of Representatives passed the Infrastructure Investment and Jobs Act. The bill passed the Senate in a bipartisan vote in August and President Biden has planned a signing ceremony for the bill on Monday, November 15. The $1.2 trillion package is a historic investment in infrastructure that advances energy efficiency, resiliency, and electric transportation. Combined with the President's Build Back Framework, it will average 1.5 million additional jobs every year for the next 10 years.
More than $4.5 billion will be appropriated to the U.S. Department of Energy to fund vital energy efficiency programs such as the State Energy Program, Weatherization Assistance Program, and the Energy Efficiency and Conservation Block Grant Program. The act also dedicates more than $30 billion to electrifying transportation from personal vehicles to school buses, ports, and public transit. Supporting energy efficiency and electric transportation is especially important as we continue to recover from the covid-19 pandemic, while also addressing the impacts of climate change like stronger storms, extreme heat, and rising sea levels in the eleven southeastern states SEEA serves.
"These investments are critical as we harness the power of energy efficiency to transform the way we live, work, and thrive in the Southeast and nationally," says SEEA president, Aimee Skrzekut. "We have an unprecedented opportunity to invest in a more diverse workforce, a more robust economy, and healthier housing to create a prosperous future for all."
---
Key provisions in the bill include:
Energy Efficiency
An online database to track energy demand, generation, storage, and emissions where available, in the contiguous 48 states (Title IV – Enabling Energy Infrastructure Investment and Data Collection, Subtitle B – Energy Information Administration);
A new grant program to support the adaptation and implementation of updated building energy codes, which is estimated to save over $40 billion and 1,180 MMT of CO2 emissions over the next thirty years. (Title V – Energy Efficiency and Building Infrastructure, Subtitle B – Buildings, Section 40511);
$10 million to educate and train workers on energy-efficient, modern building technology (Title V – Energy Efficiency and Building Infrastructure, Subtitle B – Buildings, Sections 40512 and 40513);
A $250 million for a new revolving loan fund, Investing in New Strategies for Upgrading Lower Attaining Efficiency (INSULATE) that supports residential and commercial building energy audits and improvements prioritized in states with the poorest efficiency in buildings (Title V – Energy Efficiency and Building Infrastructure, Subtitle A – Residential and Commercial Energy Efficiency, Section 40502);
Funding to support energy efficiency improvements and renewable energy improvements at public school facilities and nonprofit buildings (Title V – Energy Efficiency and Building Infrastructure, Subtitle D – Schools and Nonprofits);
An Energy Jobs Council to oversee the National Energy Employment Report and related activities (Title V – Energy Efficiency and Building Infrastructure, Subtitle E – Miscellaneous); and
Advancing industrial energy efficiency and smart manufacturing (Title V – Energy Efficiency and Building Infrastructure, Subtitle C – Industrial Energy Efficiency).
Resiliency
A requirement that state regulators consider establishing rate mechanisms allowing utilities to recover costs associated with programs that promote demand response (Title I – Grid Infrastructure and Resiliency, Subtitle – A Grid Infrastructure and Reliability, Section 40104);
Federal assistance to establish state energy security plans that protect energy infrastructure against physical and cybersecurity threats and ensure resiliency (Title I – Grid Infrastructure and Resiliency, Subtitle A – Grid Infrastructure and Reliability, Section 40108);
Funding to research the application of codes and standards for the use of mobile and stationary batteries in flexible applications (Title I – Grid Infrastructure and Resiliency, Subtitle A – Grid Infrastructure and Reliability, Section 40111);
Funding to research second-life applications for electric vehicle batteries as energy storage solutions (Title I – Grid Infrastructure and Resiliency, Subtitle A – Grid Infrastructure and Reliability, Section 40112); and
Help for coastal Georgians to prepare for more extreme weather, coastal flooding and other disasters exacerbated by climate change.
Electric Transportation
$2.5 billion to fund electric vehicle charging infrastructure in rural areas, low-and moderate-income neighborhoods, and communities with less public parking options (Title I – Federal-Aid Highways, Subtitle D – Climate Change, Section 11401);
An Electric Vehicle Working Group of government, utilities, and manufacturers to report on the barriers to electric vehicle adoption (Title V – Research and Innovation, Section 25006);
More than $6 billion to support a domestic supply chain for battery production (Title II – Supply Chains for Clean Energy Technologies, Section 40207);
A requirement that state regulators consider measures to promote electric transportation adoption by improving charging infrastructure (Title IV – Enabling Energy Infrastructure Investment and Data Collection, Subtitle C- Miscellaneous, Section 40431);
$5 billion to establishes a new grant program to replace existing school buses with zero or lower emission buses (Title XI – Clean School Buses and Ferries, Section 71101);
Investment to expand electric vehicle charging stations and other zero emission initiatives in North Carolina, South Carolina, and Virginia; and
Funding to replace the ridesharing transit fleet with zero-emissions vehicles in Gainesville, FL.
 Additional Resources
---
We will continue to track resources and opportunities as they are deployed nationally, and at the state or municipal level. If you want to explore the provisions of the bill further or would like to know how your organization can get involved, email or schedule a call with Cyrus Bhedwar, director of energy efficiency policy.
The American Efficient DEI Action Team

Over the last year, a team at American Efficient developed a Diversity, Equity, and Inclusion (DEI) action plan to put some of our company's values into practice. As a group of mostly white people in a mostly white company—and industry—we regard this as a privilege, in all senses of the word.
American Efficient is a B-Corporation, which means our company is committed to making decisions that lead to positive impacts on our employees, customers, suppliers, community, and the environment. We are grateful we were able to start our DEI plan from a place where the values inherent to our company culture were already front-and-center. We'd also like to note, with thanks, that we would not be as far along in our journey towards anti-racism without our partnership with SEEA.
Our work to improve diversity in our workplace, community, and industry started from a series of conversations in May 2020. While watching several racial justice protests around our state and the country unfold, a group of employees began chatting internally and then gathering virtually to discuss what was happening and how we could be allies. While we had differing vantage points on how and what was necessary to do, we agreed that it was incumbent on us to act. We believed we needed to move beyond statements and splash-page DEI banners to move the needle.
First, we drafted a plan that stated our values and identified key areas we thought we should focus on, along with potential sample actions. Of course, hiring for diversity was top of the list. Early in our discussions around the plan, one member of our group raised the point that our homogeneity was a blind spot. We sought to be allies with the Black community, not a set of charitable actions. We also realized that, as a rather small organization with fewer than twenty employees, we could not hire our way into diversity in the near term and even if we did, the net effect would be small. This led to the realization that we had to do other things besides address our hiring process—that we should look internally and externally for how we could be impactful.


As the next step, we solicited help from several consultants to help us create an actionable plan. We feel lucky that in the end that we were able to partner with SEEA since they understood the challenges that the clean energy industry—despite very laudable objectives and goals—has with workforce diversity and with its relationship to local communities.
Rather than jumping right in, we worked with our SEEA consultant, director of membership and diversity inclusion, Pamela Fann, CDP, CDT, to benchmark where we were starting, as individuals and as a company, and create a common language and understanding of what authentic anti-racism should look like. Our inner work became as important as the outward facing work. After going through that process, we agree it is essential to address not just the symptoms of a lack of diversity but also the root causes.
As our focus eventually grew outward, we looked at how we could be more visible and supportive of anti-racism locally, regionally, and nationally. In the end, the common challenge we saw was the lack of diversity in our industry, which meant we had to look at how to grow the pipeline of diverse talent entering the clean energy workforce.
The net result of our work in the first quarter of 2021 was a plan of action, a narrative to share with our partners and to keep ourselves accountable, as well as a budget to support the work, which our management team fully endorsed. Actions that made it into the plan included building evaluation into our process, sponsoring Black Energy Awareness Month for the North Carolina AABE Chapter, supporting the United Way of the Greater Triangle's Anti-Racism Community Fund, and offering funding and paid time off for staff to develop their understanding of racism at work. We are exploring future opportunities for outreach to historically Black colleges and universities (H.B.C.U.s) and an employee giving match program.
Of course, we're just starting on our journey, and most of our work continues to be on ourselves. Creating a culture of accountability and commitment to action takes time. We're grateful to Pam and SEEA for supporting our team as we embark on this course.
*updated November 15, 2021
Julian Harden
Policymakers shape energy efficiency in many ways. The Biden administration's prioritization of climate policy has created a lot of buzz around clean energy, electric vehicles, and workforce development. But there are several, less visible parts of the puzzle required to implement these initiatives including regulatory bodies like state energy offices and regulatory commissions, clean energy laws, and elected officials at the state and local level.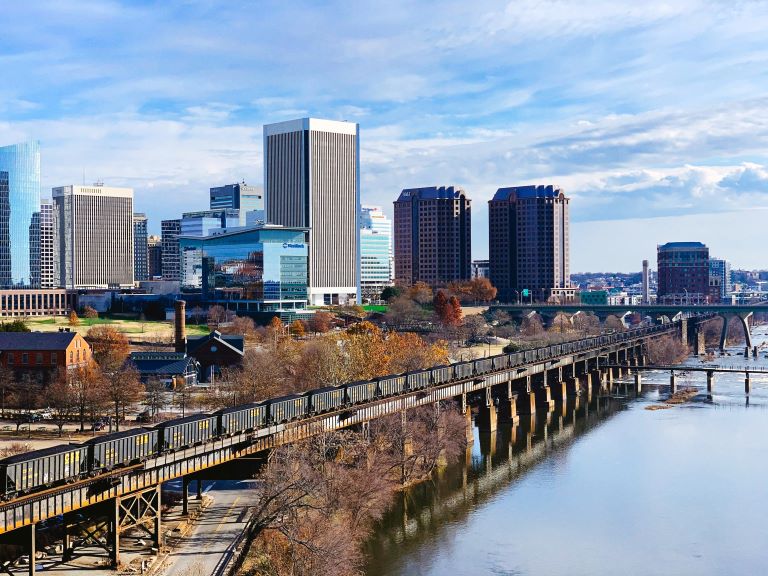 Election Results in the Southeast
In the lone gubernatorial election in the Southeast, former Virginia Governor Terry McAuliffe (D) lost to Republican challenger, Glenn Youngkin. Youngkin will take the office over from term-limited Ralph Northam (D). Republican Winsome Sears defeated Democrat Hala Ayla to become Virginia's first Black woman to hold the office. Jason Miyares (R) will be Virginia's next attorney general, upsetting two-term incumbent Mark Herring (D). Miyares is the state's first Latino attorney general.
There was no clear winner in the Atlanta, GA mayoral race. Candidates Felicia Moore and Andre Dickens have qualified to advance to a November 30 runoff. Atlanta has previously committed to transitioning to 100 percent green energy by 2035 in 2019 and to a Climate Action Plan in 2015. Miami, FL re-elected Mayor Francis Suarez by a wide margin. In October, Miami-Dade County released a new Climate Action Strategy, which calls for expanding renewable energy sources and electric transportation in order to achieve net zero emissions by 2050. New Orleans, LA, incumbent Mayor LaToya Cantrell has won a second term in a crowded election. In June, the New Orleans City Council passed the Renewable and Clean Portfolio Standard (RCPS), which requires Entergy New Orleans, to achieve a 100 percent clean energy portfolio by 2050. New Orleans is one of only two cities nationwide that regulates the local investor-owned utility. Louisiana Gov. John Bel Edwards' Climate Initiatives Task Force has set a goal of net-zero carbon emissions by 2050, but the task force's initial strategies fall short of meeting that goal. The mayoral election has been postponed until November 13 due to Hurricane Ida. St. Petersburg, FL elected its first Black mayor, Ken Welch. In 2019, St. Petersburg announced an Integrated Sustainability Action Plan to achieve multiple sustainability and resiliency goals for the coastal city.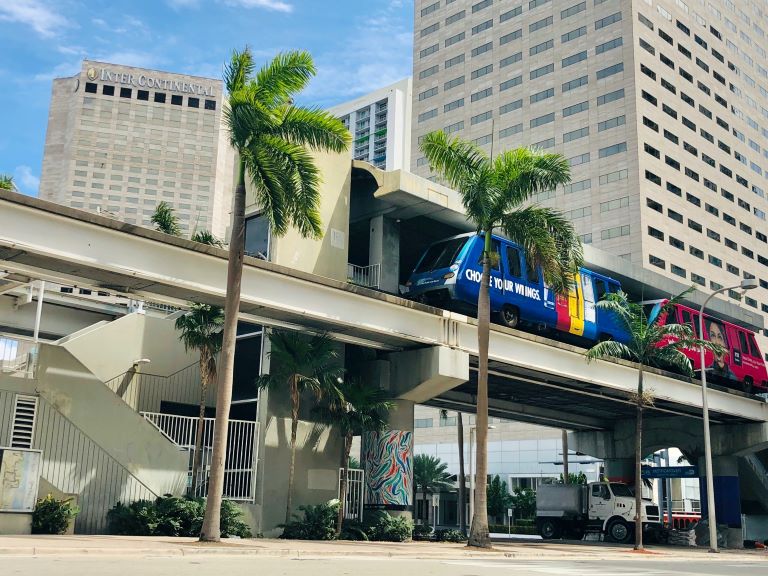 Regulatory Commissions
In Georgia, Governor Brian Kemp appointed Fitz Johnson to replace Chairman Chuck Eaton, who left the commission for a judgeship. The Chairman vacancy was filled by current Commissioner Tricia Pridemore. Florida Governor Ron DeSantis appointed Public Service Commissioner lawyer Gabriella Passidomo to a vacant seat on the five-member panel. The term of North Carolina Utilities Commission member Lyons Gray expired on June 30, 2021. Karen Kemerait, chosen to replace Gray, is currently waiting for approval from the state legislature. Alabama, Georgia, Louisiana, South Carolina, and Virginia will all have open commission seats in 2022.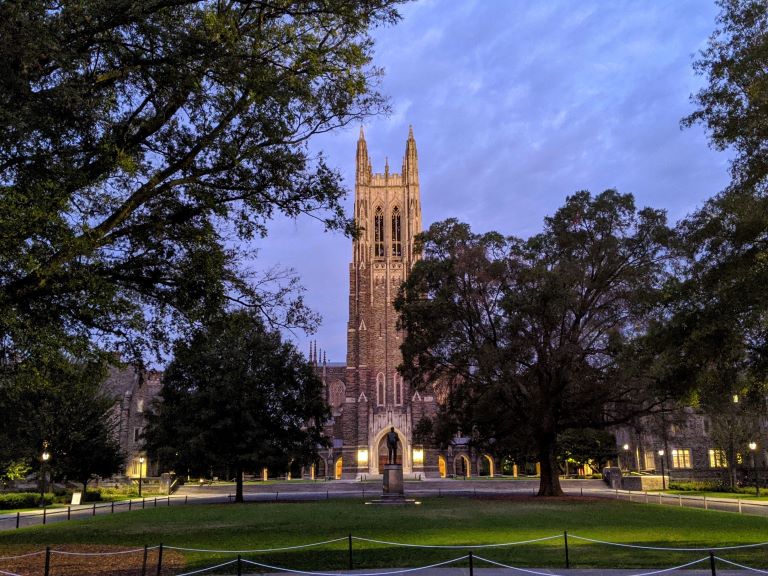 Legislation
Various state bills in the Southeast centered around clean energy have been signed or are pending approval.
Arkansas
HB 1557 requires the state government to notify an electric utility of emergency warming and cooling centers set up during emergency weather events.
North Carolina
HB 951 mandates the retirement of most coal-fired power plants in North Carolina by 2030. The bill leaves the specifics of how to cut carbon emissions in the hands of the North Carolina Utilities Commission (NCUC) and Duke Energy. Shortly after the bill passed, NCUC requested comments on proposed performance-based regulation rules and coal retirements. Coal retirements are a means to reach Governor Roy Cooper's approved version of the bill, cutting greenhouse gas emissions from Duke Energy's power generation 70% by 2030 and to be carbon neutral by 2050.
Florida
HB 81 is currently pending and sets renewable energy goals for the state such as establishing deadlines for cutting carbon emissions in Florida.
2022 Legislative Session Schedules
| | | |
| --- | --- | --- |
| State | Convenes | Adjourns* |
| Alabama | January 11 | May 17 |
| Arkansas | January 10 | April 15 |
| Florida | January 11 | March 11 |
| Georgia | January 11 | March 31 |
| Kentucky | January 4 | March 30 |
| Louisiana | March 14 | June 1 |
| Mississippi | January 4 | April 1 |
| North Carolina | January 13 | June 30 |
| South Carolina | January 12 | June 15 |
| Tennessee | January 12 | May 7 |
| Virginia | January 12 | March 8 |
*estimated adjourn date
Source: http://www.statescape.com/resources/legislative/session-schedules/
This post recaps important state legislation and gives an overview of the results of state and local elections and appointments as they pertain to energy efficiency. This post is not intended to serve as a comprehensive resource of policy updates that may impact energy efficiency, but to provide a regional perspective on decisionmakers that influence energy efficiency and related topics.