Rekha Menon-Varma, Vertaeon LLC and Justin Brightharp, Southeast Energy Efficiency Alliance (SEEA)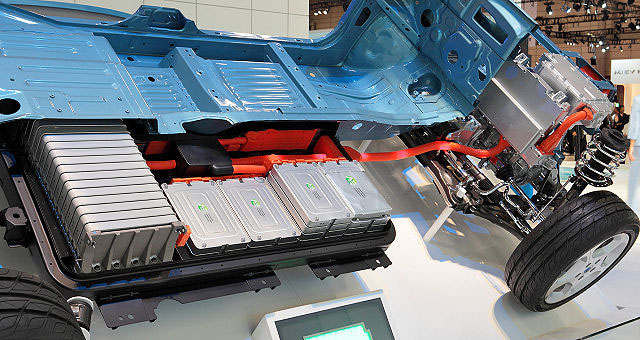 The COVID-19 pandemic has exposed far-reaching supply chain vulnerabilities on items ranging from food and medical supplies to semiconductor chips. The automotive industry, in particular, has weathered severe production impacts due to the chip shortage. On the growth side, billions of dollars of investment is expected along the electric vehicle (EV) supply chain from automotive manufacturers, battery manufacturers, battery recycling facilities, and other stakeholders, including major investments in the Southeastern United States (U.S.). These investments are expected to create thousands of jobs and generate billions in economic value.

The joint webinar led by Vertaeon LLC and SEEA on March 9, examines potential risks in the EV value chain. In this blog, we take a brief look at current and evolving risks. The key takeaway is that manual risk assessments will not be sufficient in this fast-paced, global, EV market evolution. 'The automotive industry will need to continuously track and analyze risks as they emerge and leverage advanced analytics and artificial intelligence (AI) to do so to enable EV market growth.
As the EV supply chain continues to develop, grow, and mature, it's crucial for all stakeholders, from manufacturers to the end user, to manage expectations as it relates to vehicle and battery performance, infrastructure access, maintenance, and technology advancements. To meet these aggressive adoption goals, many automotive manufacturers are vertically integrating battery production and vehicle assembly either within their networks or through partnerships. The Biden administration has made it a priority to foster the growth of the electric transportation supply chain to enhance national security and mitigate risks. Diverse stakeholders such as investor-owned utilities, municipal utilities, and electric cooperatives will need to coordinate during this process. Additionally, this creates opportunities to further develop the value chain through identifying risks, offering solutions to mitigate those risks, and bridging gaps among partners to achieve higher resiliency.
Emerging challenges – Vertaeon Perspectives
By December 2021, several countries and automotive market leaders have pledged a move towards electric vehicles to curb greenhouse gas emissions (GHG) and decarbonize the transportation sector. Automakers in the U.S., China, Japan, and European Union (E.U.) are reportedly targeting 40-60% of new vehicle sales to be EVs by 2030-2035. While this is excellent news, both on the technology front and for addressing climate change, aggressive growth in EVs will mean overhauling production, developing new skills, and building new partnerships. Even if those requirements are met, limited raw material availability and constraints in the battery supply chain can severely hamper growth plans.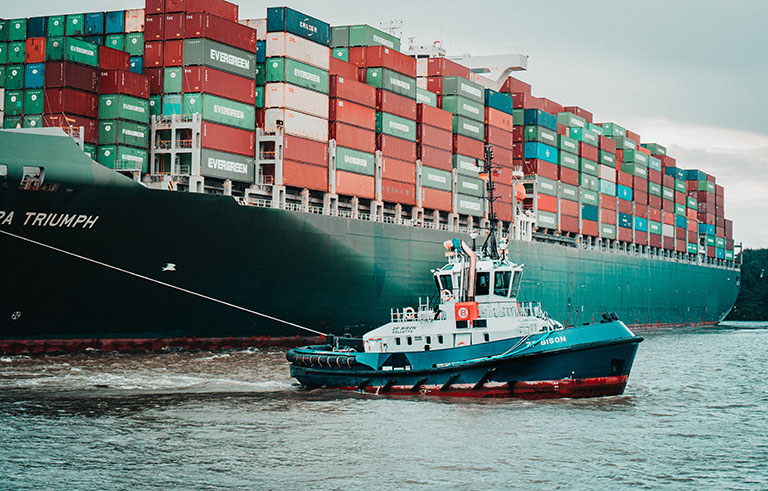 There are six major risks to consider as the EV value chain evolves:
Financial & Legal Risks: The revenue and profit impacts of 2021 present big challenges for the automotive industry, caused mainly by supply shortages, logistics, and the pandemic, while calling for major investments in the EV space. A company's financial stress is a key risk indicator which provides insight for determining winners and potential for bankruptcies. Legal disputes such as the one between LG Chem and SK Innovation could impact battery and other key technology delivery. Legal events and disputes can severely curtail supply and impact local jobs.
Player Concentration: The current EV value chain has fully integrated players with captive supply and large players have been integrating upward via partnerships with battery producers. The main battery producers are in Asia, in China, and South Korea. This points to the need for strategic planning by the U.S. and E.U., to establish their own supply and be resilient.
Raw material and Battery-related risks: Lithium and cobalt prices surged in 2021, along with semiconductor price increases. Raw material sources are concentrated in Africa, South America, and Australia while most battery production is in China and South Korea. It is key to assess and track critical minerals sourcing locations and pricing in the supply chain.
Geopolitical Risks: The U.S., E.U., and China account for 90% of the EV market and growth projections. China is estimated to make 73% of the world's lithium-ion batteries. Ongoing U.S.-China discussions can potentially impact battery supply, intellectual property rights, and trade agendas, with outcomes in location strategies, and local partner developments.
Environmental, Social, and Governance (ESG) risks: A slew of social and governance risks surround the EV supply chain including conflict minerals from the Democratic Republic of the Congo, the toxicity of cobalt, corruption indices of source countries, and labor issues to name a few. It is critical to map the supply chain and continuously monitor not only from a company's sustainability perspective, but more importantly from a regulatory perspective.
Innovation risks: Product and process innovation will dictate pricing/kWh, overall vehicle pricing and consumer adoption. Process innovation that utilizes alternate raw materials or critical components will eliminate some of the above risks. However, innovation can take years to come to fruition and require large investments, with a steep learning curve.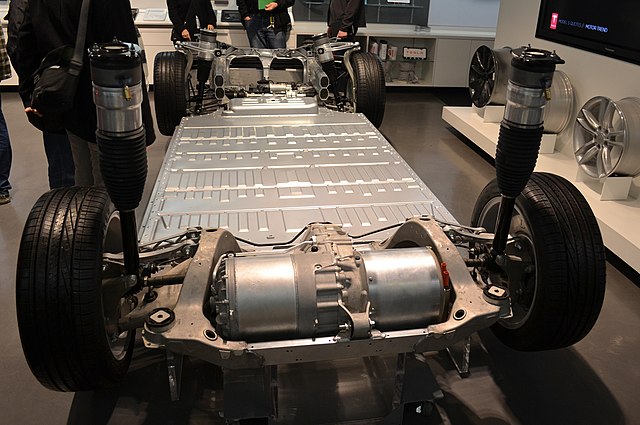 These risks are also opportunities for applying advanced analytics/AI and utilizing insights for risk mitigation and competitive advantage. It has become imperative to assess and track risks and volatility continuously, and to leverage technology and subject matter expertise.
Federal Funding Opportunities for EV Supply Chain – SEEA Notes
The Biden administration has prioritized investment in electric transportation projects and the electric vehicle supply chain. Federal funding programs are an opportunity for stakeholders interested in transitioning their fleet to apply for funds. In November 2021, the Infrastructure Investment and Jobs Act was signed into law and includes provisions for investments into the supply chain. Atlas Public Policy's EV Hub provides a breakdown of the legislation. The implementation and timeline for distributing funds is still being developed. Additionally, you can watch the recording of SEEA webinar, Advancing Electric Transportation: How to Leverage Federal Support in the Southeast, which provides a federal overview of investments into electric transportation. SEEA encourages stakeholders to stay informed as funding opportunities announcements are released by respective federal agencies.
Join us on March 9, 10 a.m. ET for the companion webinar on EV value chain risks with Vertaeon and SEEA!
---
Authors: Rekha Menon-Varma is managing partner at Vertaeon LLC, an advanced data analytics firm focusing on Enterprise and Supply Chain Risk and ESG analytics (SaaS tools) and insights. Vertaeon offers scalable and customizable SaaS web platforms, with easy implementation and actionable insights for decision-making. Justin Brightharp is SEEA's energy efficient transportation manager. He supports SEEA's transportation initiatives through policy, research, and stakeholder engagement.

For media inquiries to Vertaeon contact Brandon McKay Crooks
For media inquiries to SEEA contact Sarah Burgher
Disclaimer: The content in this article is intended for informational purposes only. Vertaeon provides no endorsement and makes no representations as to accuracy, completeness, or validity of any information or content on, distributed through or downloaded, or accessed for this article. All rights and credit go to original content owners from various sources. No copyright infringement is intended. Vertaeon will not be liable for any errors, omissions, or delays in this information or any losses, injuries, or damages arising from its display or use. All information is provided on an as-is basis without any obligation to make improvements or to correct errors or omissions. Vertaeon makes no guarantees or promises regarding the sources and does not necessarily endorse or approve of their content. You may contact Vertaeon at www.vertaeon.com with any questions.