*updated November 15, 2021
Julian Harden
Policymakers shape energy efficiency in many ways. The Biden administration's prioritization of climate policy has created a lot of buzz around clean energy, electric vehicles, and workforce development. But there are several, less visible parts of the puzzle required to implement these initiatives including regulatory bodies like state energy offices and regulatory commissions, clean energy laws, and elected officials at the state and local level.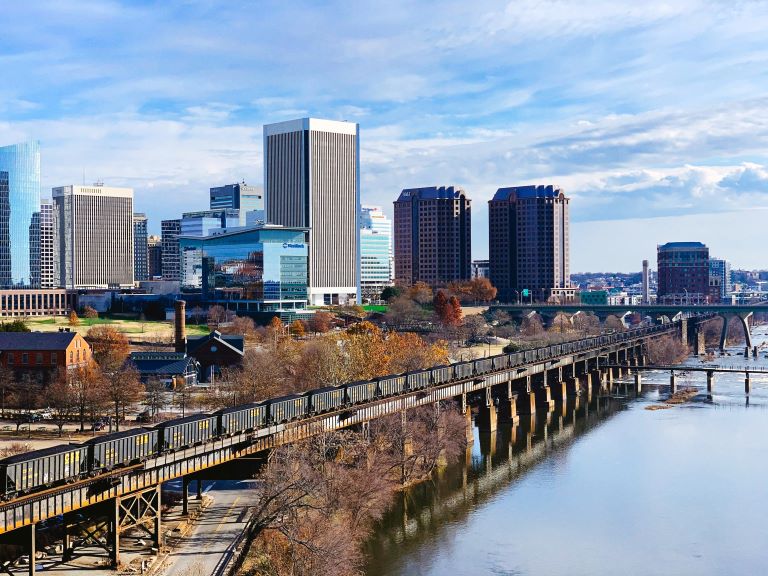 Election Results in the Southeast
In the lone gubernatorial election in the Southeast, former Virginia Governor Terry McAuliffe (D) lost to Republican challenger, Glenn Youngkin. Youngkin will take the office over from term-limited Ralph Northam (D). Republican Winsome Sears defeated Democrat Hala Ayla to become Virginia's first Black woman to hold the office. Jason Miyares (R) will be Virginia's next attorney general, upsetting two-term incumbent Mark Herring (D). Miyares is the state's first Latino attorney general.
There was no clear winner in the Atlanta, GA mayoral race. Candidates Felicia Moore and Andre Dickens have qualified to advance to a November 30 runoff. Atlanta has previously committed to transitioning to 100 percent green energy by 2035 in 2019 and to a Climate Action Plan in 2015. Miami, FL re-elected Mayor Francis Suarez by a wide margin. In October, Miami-Dade County released a new Climate Action Strategy, which calls for expanding renewable energy sources and electric transportation in order to achieve net zero emissions by 2050. New Orleans, LA, incumbent Mayor LaToya Cantrell has won a second term in a crowded election. In June, the New Orleans City Council passed the Renewable and Clean Portfolio Standard (RCPS), which requires Entergy New Orleans, to achieve a 100 percent clean energy portfolio by 2050. New Orleans is one of only two cities nationwide that regulates the local investor-owned utility. Louisiana Gov. John Bel Edwards' Climate Initiatives Task Force has set a goal of net-zero carbon emissions by 2050, but the task force's initial strategies fall short of meeting that goal. The mayoral election has been postponed until November 13 due to Hurricane Ida. St. Petersburg, FL elected its first Black mayor, Ken Welch. In 2019, St. Petersburg announced an Integrated Sustainability Action Plan to achieve multiple sustainability and resiliency goals for the coastal city.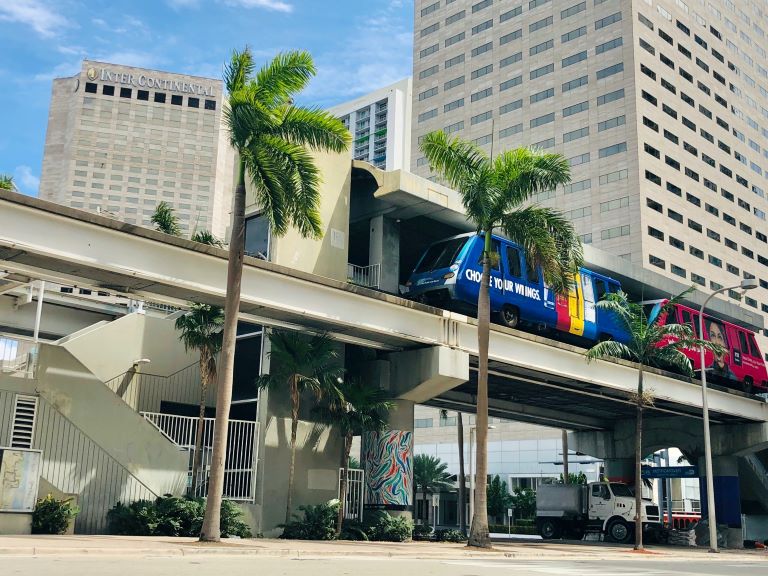 Regulatory Commissions
In Georgia, Governor Brian Kemp appointed Fitz Johnson to replace Chairman Chuck Eaton, who left the commission for a judgeship. The Chairman vacancy was filled by current Commissioner Tricia Pridemore. Florida Governor Ron DeSantis appointed Public Service Commissioner lawyer Gabriella Passidomo to a vacant seat on the five-member panel. The term of North Carolina Utilities Commission member Lyons Gray expired on June 30, 2021. Karen Kemerait, chosen to replace Gray, is currently waiting for approval from the state legislature. Alabama, Georgia, Louisiana, South Carolina, and Virginia will all have open commission seats in 2022.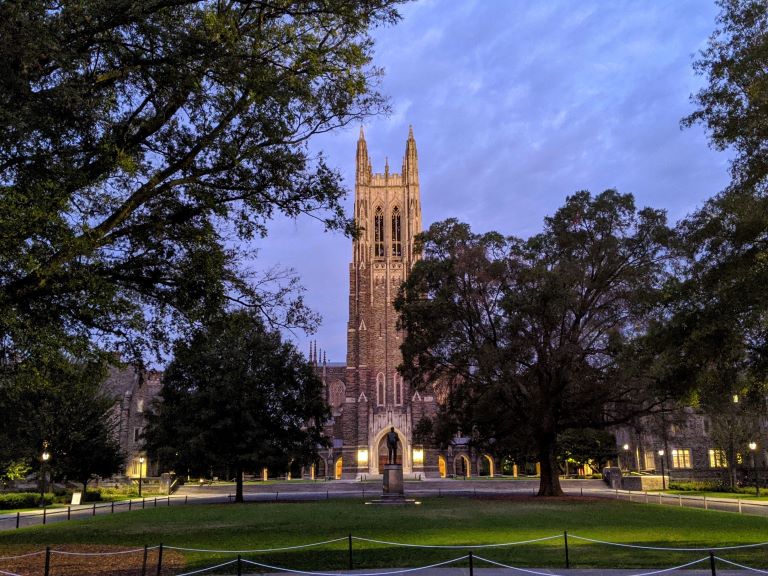 Legislation
Various state bills in the Southeast centered around clean energy have been signed or are pending approval.
Arkansas
HB 1557 requires the state government to notify an electric utility of emergency warming and cooling centers set up during emergency weather events.
North Carolina
HB 951 mandates the retirement of most coal-fired power plants in North Carolina by 2030. The bill leaves the specifics of how to cut carbon emissions in the hands of the North Carolina Utilities Commission (NCUC) and Duke Energy. Shortly after the bill passed, NCUC requested comments on proposed performance-based regulation rules and coal retirements. Coal retirements are a means to reach Governor Roy Cooper's approved version of the bill, cutting greenhouse gas emissions from Duke Energy's power generation 70% by 2030 and to be carbon neutral by 2050.
Florida
HB 81 is currently pending and sets renewable energy goals for the state such as establishing deadlines for cutting carbon emissions in Florida.
2022 Legislative Session Schedules
| | | |
| --- | --- | --- |
| State | Convenes | Adjourns* |
| Alabama | January 11 | May 17 |
| Arkansas | January 10 | April 15 |
| Florida | January 11 | March 11 |
| Georgia | January 11 | March 31 |
| Kentucky | January 4 | March 30 |
| Louisiana | March 14 | June 1 |
| Mississippi | January 4 | April 1 |
| North Carolina | January 13 | June 30 |
| South Carolina | January 12 | June 15 |
| Tennessee | January 12 | May 7 |
| Virginia | January 12 | March 8 |
*estimated adjourn date
Source: http://www.statescape.com/resources/legislative/session-schedules/
This post recaps important state legislation and gives an overview of the results of state and local elections and appointments as they pertain to energy efficiency. This post is not intended to serve as a comprehensive resource of policy updates that may impact energy efficiency, but to provide a regional perspective on decisionmakers that influence energy efficiency and related topics.
Emmeline Luck
Elections & Energy Efficiency
Policymakers shape energy efficiency in a variety of ways. State legislatures assign the powers and jurisdiction of public service commissions (PSCs), the state agencies that regulate investor-owned utilities. PSCs regulate the rates and services of utilities operating in their states while balancing the interests of the utility, its customers, and the policy goals of the state. Legislatures may adjust the authority and mandates of the PSC and can influence the actions of monopoly utilities. In the Southeast, clean energy advancements often begin with the legislature. A notable example of energy legislation is The Virginia Clean Economy Act (VCEA), passed this spring. VCEA establishes a renewable portfolio standard and an energy efficiency resource standard, directing regulated utilities to reach certain levels of energy savings through energy efficiency and renewable energy.
The Florida Energy Efficiency and Conservation Act (FEECA), passed in 1980, has been the primary policy encouraging utilities to set energy efficiency goals. This year, after utilities proposed increasingly lower energy savings targets in the past two FEECA cycles, PSC commissioners and state legislators began to assess how they might reform or reinterpret FEECA to drive deeper energy savings.
Regulatory commissions determine the type and scale of the programs offered by utilities. At the federal level, senators and representatives can influence what type, and how much federal funding is made available to invest in energy infrastructure, workforce training and development, technological innovation, and economic development opportunities, as well as where that funding is directed. Congressional representatives may also support energy efficiency and other clean energy resources as part of national strategies for easing the impacts of climate change, which can spur state action.
---
Election Results in the Southeast
*updated December 4, 2020
In the only gubernatorial election in the Southeast, incumbent North Carolina Governor Roy Cooper (D) won a second term against challenger Dan Forest (R), the state's current lieutenant governor. There were many U.S. congressional seats up for election in the Southeast this year. We will address several key races featuring candidates with strong clean energy goals. In Georgia, Lucy McBath (D) was reelected to serve District 6 and Carolyn Bordeaux (D) won over incumbent Rob Woodall (R) in District 7. Virginia voters reelected Elaine Luria (D) and Abigail Spanberger (D) as representatives of District 2 and 7, respectively. For more information on the energy and environment positions of 2020 candidates, see the Where the Candidates Stand on Energy series from the Southern Alliance for Clean Energy.
There are several outstanding special and runoff elections across the region. The race for both of Georgia's U.S. Senate seats will head to a runoff election on January 5, where voters will decide between incumbent David Perdue (R) and challenger Jon Ossoff (D) for one seat and incumbent Kelly Loeffler (R) and opponent Rev. Raphael Warnock (D) for the other. In November, Nikema Williams (D) was elected to fill the seat of the late Representative John Lewis (D) beginning in January. In a special election held on December 1 former City Councilman Kwanza Hall was elected to serve Georgia's 5th Congressional District until Williams takes office.*
---
Regulatory Commissions
*updated December 4, 2020
Three of the four states in the Southeast that publicly elect commissioners held elections in November. In Alabama, Public Service Commission President Twinkle Cavanaugh (R) won reelection. Two seats were up on the five-member Georgia Public Service Commission. With 50.1% of votes, District 1 incumbent Jason Shaw (R) was elected over challenger Robert Bryant (D), who earned 46.2% of the votes. Two seats were also up for election on Louisiana's five-member Public Service Commission, where Foster Campbell (D) won reelection to his final term for District 5.
In the race for Georgia Public Service Commissioner for District 4, neither incumbent Lauren "Bubba" McDonald (R) nor opponent Daniel Blackman (D) garnered the necessary 50% of total votes plus one vote to win. Voters will elect the winner in a runoff election that has been rescheduled to coincide with the federal runoff election on January 5. Louisiana will hold a runoff election on December 5 for the District 1 election between two-term incumbent Eric Skrmetta (R) and challenger Allen Borne, Jr. (D).
Several commissioners were appointed to the South Carolina Public Service Commission and to the Virginia State Corporation Commission this year. On June 9, Virginia Governor Ralph Northam (D) appointed ex-FERC official Jehmal T. Hudson to fill a vacancy on the three-member commission. Next year, legislators will vote to renew Hudson's service for a full six-year term or to elect a replacement. Hudson is making history as the first Black person to serve on Virginia's State Corporation Commission. In in August, Florida Governor Ron DeSantis (R) appointed legislator Michael La Rosa (R) to a four-year term on the five-member commission, beginning in January. On September 24, commissioners Stephen "Mike" Caston, Carolyn "Carolee" Williams, Headen B. Thomas, and Delton W. Powers, Jr. began their four-year terms on the seven-member South Carolina Public Service Commission. The appointments, made by Governor McMaster (R) with advice from the legislature, had been delayed since June due to the coronavirus pandemic. In July, Governor Tate Reeves (R) appointed Sally Doty (R) to serve as the Executive Director of the Mississippi Public Utilities Staff, the state's ratepayer advocate. On November 30, the Senate Energy and Natural Resources Committee confirmed two candidates for the Federal Energy Regulatory Commission (FERC) – attorney and consultant Allison Clements (D) and current Virginia Commission Chair Mark Christie (R). Governor Northam (D), appointed former Deputy Commerce Secretary, Angela Navarro, to the seat on the Virginia State Corporation Commission vacated by Mark Christie's appointment.*  
---
Equity
Alabama and Mississippi voters have taken strides to advance equity via their ballot measures. Alabama voters approved an amendment that would begin the process of deleting racist language from the state's constitution, which had been added during the Jim Crow era. Voters had previously rejected similar proposals twice since 2000, but the measure easily passed this year. In Mississippi, 68% of voters approved to adopt a redesigned state flag that replaces the Confederate symbol with the state flower, a magnolia blossom.
---
Legislation
In 2020, several Southeast states passed legislation supporting energy efficiency and electric vehicles (EVs).
Virginia
Chapter 807 amends state code to authorize electric cooperatives to operate tariffed on-bill programs
Chapter 961, designates an energy manager position for public facilities.

Chapter 1208

was amended to improve the stakeholder and evaluation, measurement, and verification processes as they relate to energy efficiency and integrated resource planning.

Chapter 799

was revised to require industrial customers that opt out of state energy efficiency programs to implement their own programs and to verify savings through EM&V.
South Carolina
Act 138 extends an energy efficiency tax credit for manufactured homes for an additional five years.

Act 187

, establishes an Electricity Market Reform Measures Study Committee to assess the possibility of creating a regional transmission organization.
Lawmakers did not get the opportunity to act on some legislation due to the pandemic, including S 922, which would facilitate third-party EV charging. Senator Wes Climer (R), sponsor of S 922, has voiced his intention to reintroduce the bill next session.
Florida
SB 7018 develops a plan to construct EV charging infrastructure along the state's highways.
2021 Legislative Session Schedules
This post recaps important state legislation and gives an overview of the results of state and federal elections and appointments as they pertain to energy efficiency. This post is not intended to serve as a comprehensive resource of policy updates that may impact energy efficiency, but to provide a regional perspective on decisionmakers that influence energy efficiency and related topics. The 270 to Win House and Senate maps provide the current and projected election results in state legislatures.