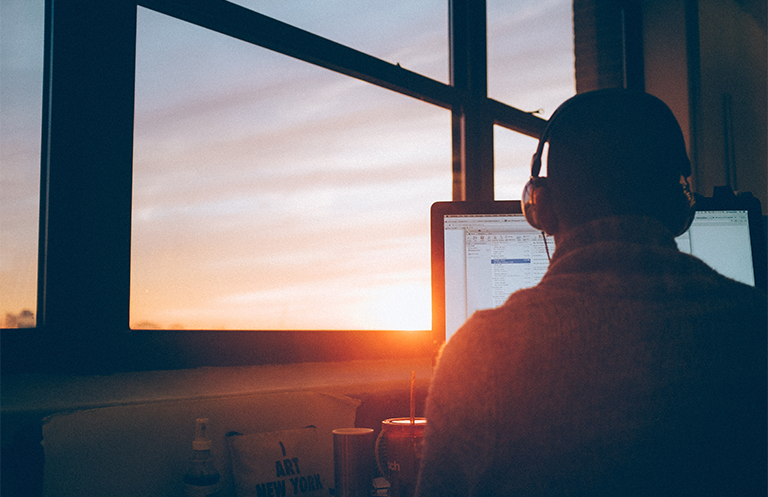 Since our last post, new unemployment numbers for the energy efficiency sector have not been released. The most recent unemployment and disconnection information can be found in our previous post. We continue to monitor those reports and will update this series with new information as we receive it.
---
In the eighteen months since we first learned about COVID-19, we have realized that our lives would not be returning to normal as quickly as we had hoped, and there could be some new aspects of daily life that remain long after the coronavirus subsides. Many of us are still working at home, schools weigh continuing precautions, and while improved, unemployment remains high. We have been listening to how our industry and our members' work has changed since spring 2020 and how it continues to adapt while we learn to live through a pandemic.
When service providers could not enter homes and provide services like home energy assessments and weatherization upgrades, organizations looked for other ways to keep the workforce engaged and provide uninterrupted services to customers. The pandemic also exposed the fault lines in the systems that deliver energy to our homes, schools, and businesses. Our community discovered an opportunity to ensure that all people could live and work in comfortable buildings, expand electric mobility, and create more prosperity across the Southeast.
In October 2020, we surveyed our utility partners and found that many energy efficiency programs had fully resumed, with adaptations or brand new programs to reach home-bound customers. In June, at the National Energy & Utility Affordability Coalition (NEUAC) annual conference, director of energy efficiency policy, Cyrus Bhedwar spoke on how to include more equity in program design, and we learned how program delivery is changing to reach more people at home. Some of the ways utilities are innovating around service barriers include:
Phone-based walk-throughs with customers
App-based surveys
Virtual training for contractors
Online applications and e-signatures
Extended crisis benefits to customers affected by COVID
Technicians, service providers, and utilities have found these adaptations not only maintained business during a pandemic, but also improved many facets of program implementation like scheduling, cost, customer engagement, and delivery time. However, innovation does not come without some hurdles. Poor cell phone reception, battery life, and customer access to technology are common challenges. Implementers encountered issues such as trying to explain how technical instruments worked to nontechnical customers. Despite these concerns, companies are keeping many of the innovative approaches to providing remote or virtual energy efficiency services.
As the region, nation, and world grapples with how to tackle the coronavirus, the energy efficiency sector continues to take steps to improve the health, comfort, and resilience of our communities. We continue to seek out and monitor the ways in which our industry continues to adapt to a new way of working and living in a pandemic.
---
Additional Resources:
Energy Efficiency Jobs in America
E4TheFuture

Sustainable Energy in America 2021 Factbook
BCSE

COVID-19 State Response Tracker
NARUC