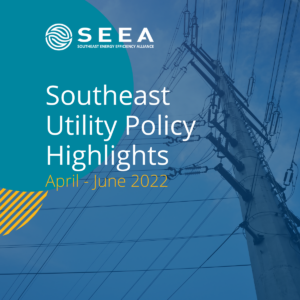 Southeast Utility Policy Highlights, April - June 2022
Wednesday, August 17, 2022 | 10 a.m. ET
In an exclusive for SEEA members, join policy manager, Claudette Ayanaba, to hear state, local, and utility updates related to energy efficiency across the Southeast. Updates include regional trends, energy efficiency programs, state and national legislation, rate cases, regulatory proceedings and more.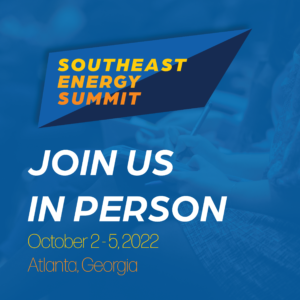 Southeast Energy Summit
October 2-5, 2022 | Atlanta, GA
After a two-year hiatus, the Southeast Energy Summit is returning to Atlanta for an opportunity to reconnect with friends and colleagues, explore innovative efficient energy solutions, and plan for a brighter, more prosperous future in the Southeast.
Sponsor opportunities are available.