As Covid-19 cases and the Delta variant surges throughout the country, our top priority is the safety of our community and our staff. We are currently hosting all of our events virtually. We will continue to monitor public health information to determine when we can joyfully gather together again in person.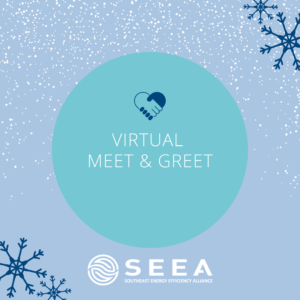 Virtual Meet & Greet
December 7, 2021 | 9 – 11 a.m. ET
You're invited to catch up with SEEA members, staff, and board during a winter holiday-themed virtual meet and greet. Selected SEEA members will present on their organization and current work. We look forward to gathering with you and sharing some seasonal cheer!
Questions? Contact Pamela Fann, director of membership and diversity inclusion.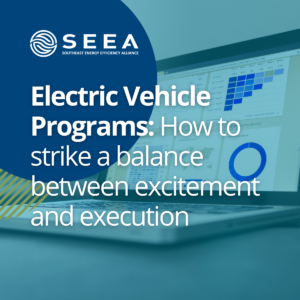 Electric Vehicle Programs: How to strike a balance between excitement and execution
December 15, 2021 | 1 p.m. ET
As utility regulators learn about new technologies, they often grapple with questions about who benefits from the technology, who pays for it, and how do we strike a balance between excitement and execution? SEEA invites you to join us for a panel of regulatory staff from Maryland and North Carolina, as well as technical experts to discuss the costs and benefits of electric vehicle programs. Attendees will hear how Maryland utilized the National Standard Practice Manual to develop a methodology for evaluating the costs and benefits of electric vehicle infrastructure proposals from utilities. North Carolina public staff will also share reflections on a how the office evaluated an electric vehicle charging pilot from Duke Energy.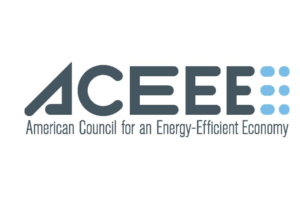 2021 Conference on Energy Efficiency as a Resource
October 19-21 and October 26-27, 2021
This conference will offer dynamic discussions on policies and programs to reduce customers' energy waste and thus help utilities meet both customer energy demand and climate goals. Held every other year since 2001, EER highlights the latest developments in the design and delivery of customer energy efficiency programs, and in the regulatory mechanisms that help make them possible.
SEEA president,
Aimee Skrzekut
will join a round up of national leaders to highlight energy efficiency accomplishments and opportunities in the Southeast.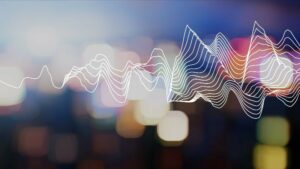 End-Use Load Profiles for the U.S. Building Stock - Public Webinar
October 28, 2021 | 12 p.m. EST
Mark your calendars! The data set culminating from the multiyear U.S. Department of Energy (DOE) End-Use Load Profiles project will be released to the public and presented during a live webinar on Oct. 28, 2021, at 12 p.m. ET/9 a.m. PT.
Join Eric Wilson and Andrew Parker from the National Renewable Energy Laboratory (NREL) and Natalie Mims Frick from Lawrence Berkeley National Laboratory (LBNL) as they present project outcomes. The webinar will kick off with a special introduction from David Nemtzow, Director of DOE's Building Technologies Office.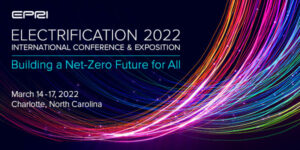 Electrification 2022 International Conference & Exposition
March 14-17, 2022 | Charlotte, NC
Join us for a comprehensive exploration of efficient, equitable solutions to achieve a net-zero economy at the Electric Power Research Institute's Electrification 2022 Conference.
This event will feature immersive pre-conference workshops, content-rich plenary and breakout sessions, an all-inclusive exposition and extensive networking functions – offering a wide array of opportunities for education and collaboration to help organizations advance electrification initiatives that support a customer-focused clean-energy transition.
SEEA is proud to serve as a Supporting Organization for Electrification 2022, and we hope to see you there.