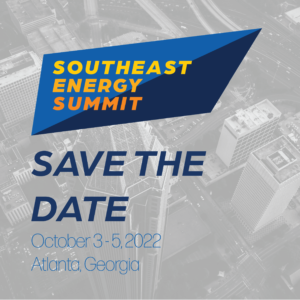 Southeast Energy Summit
October 3-5, 2022 | Atlanta, GA
SEEA is thrilled to announce that our annual conference, now called the Southeast Energy Summit, is coming back! Save the date for October 3 – 5, 2022 for three days to reconnect, explore ideas together, and plan for a brighter, more energy-efficient Southeast.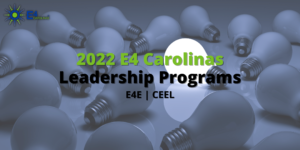 2022 E4 Carolinas Leadership Programs
Begins February 22, 2022
E4 Carolinas is excited to welcome members and their leadership participants back for in-person Leadership Programs, E4 Energy Leaders Program and Carolina Energy Executive Leadership Program which include valuable "boots on the ground" field trips and personal network development.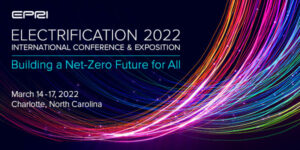 Electrification 2022 International Conference & Exposition
March 14-17, 2022 | Charlotte, NC
SEEA is proud to be a Supporting Organization for the Electric Power Research Institute's Electrification 2022 Conference & Exposition, March 14-17 in Charlotte, N.C. See old friends in the industry and make new ones, as EPRI resumes in-person collaboration on e-mobility, buildings and industrial applications – seeking solutions for a net-zero economy that work for everyone.
Keep at the forefront of our decarbonizing society with immersive pre-conference workshops, three executive-level Plenary Sessions with star speakers, 35 content-rich Breakout Sessions in seven tracks, and an Exhibit Hall showcasing the latest technology. Stay for the closing party at the NASCAR Hall of Fame.
Register by January 31 to receive discounted rates! #ElectricTogether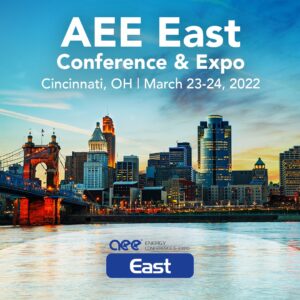 AEE East Conference & Expo
March 23-24, 2022 | Cincinnati, OH
AEE East brings together energy professionals from commercial, industrial, institutional, and governmental sectors to learn about the latest energy-saving strategies, products, services, and technologies. Join your peers for technical sessions, networking, exploring innovative technology and more at this regional event.