EV batteries show the promise of cleaner, electrified transportation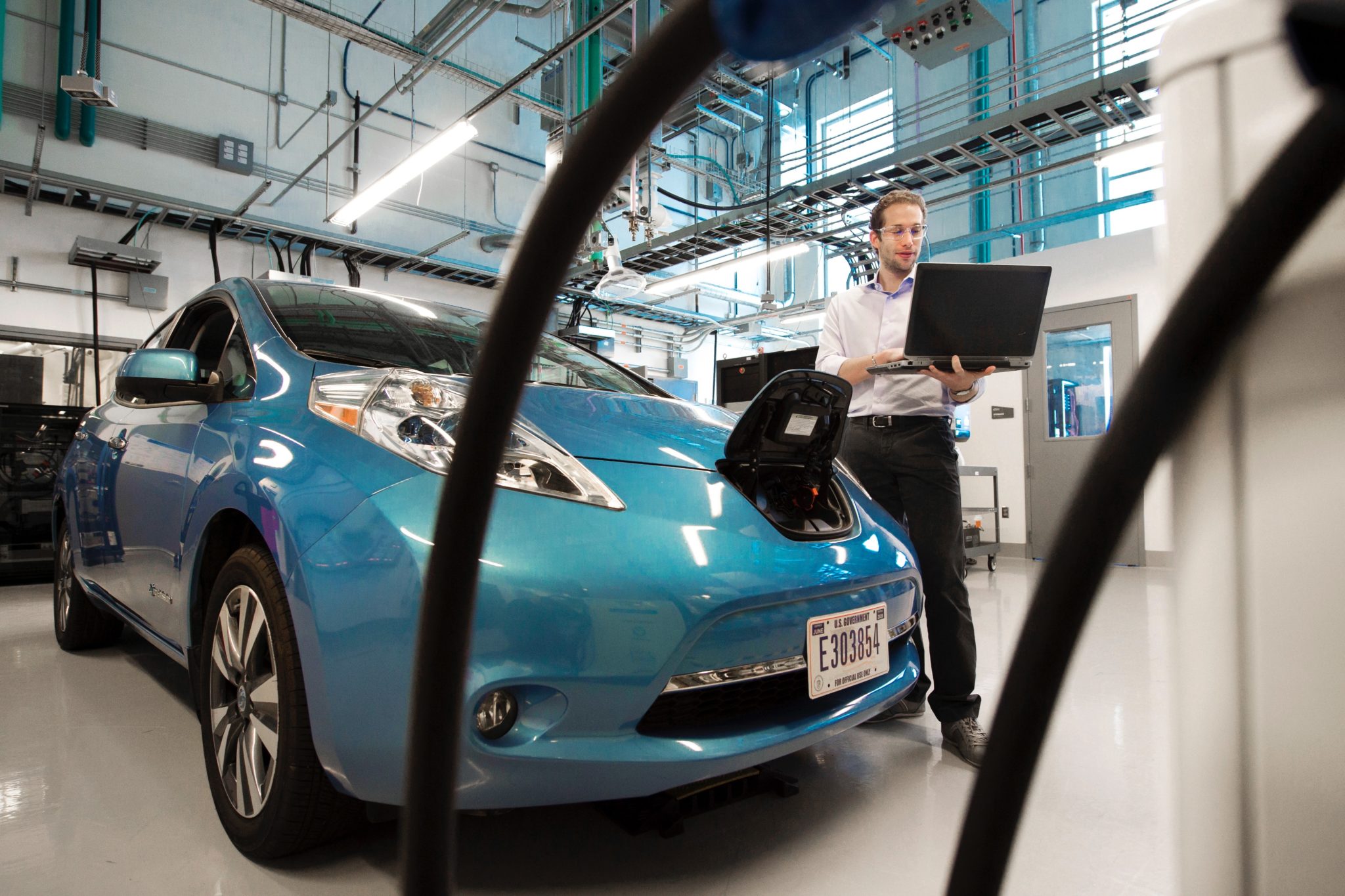 Anne Blair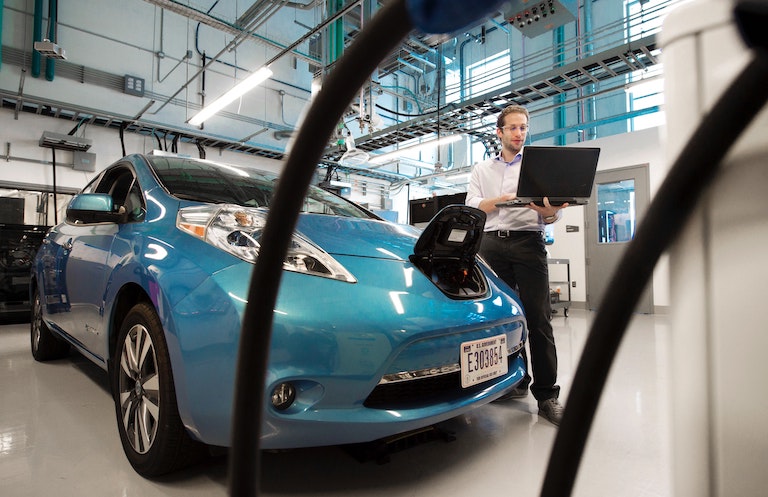 As we identify cleaner alternatives to gas and diesel-powered vehicles, electric vehicles (EVs) have become clear front-runners as the cleanest, most affordable option for personal and commercial use. Demand for EVs has steadily increased over the last decade as models have become cheaper and more powerful. The success of a select few, light-duty EVs, has morphed into a much bigger movement, which now includes electric buses and trucks, delivery vehicles, and more entering the market.  
The battery plays a crucial role in the long-term success of electric vehicles. It is responsible for the vehicle's range and power, yet it is also the most controversial and expensive part of an EV. Lowering the cost of a battery is key to lowering the overall costs of EVs and allows them to reach cost parity with gasoline-powered vehicles. Batteries, however, are not without their flaws. From material extraction, manufacturing, and disposal, these processes can all have negative environmental consequences. As the number of EVs grows, finding safe, affordable, and environmentally friendly ways to make these batteries and keep them out of landfills poses a challenge and opportunity.  
Current research addresses weaknesses of lithium-ion batteries
Research is advancing quickly alongside the increase of EV adoption. Costs are expected to match those of gasoline vehicles by 2023.
Research teams across the world are seeking ways to reduce the impacts of EV batteries in each stage of its lifecycle. In the Southeast, Clemson University is researching ways to improve battery production, which would significantly lower costs and increase the power of EV batteries. Georgia Tech is working on a range of battery projects including developing strategies to remanufacture, repurpose, and recycle spent EV batteries. The study further evaluates the use of recycled batteries in smart homes and local electrical grids. In other areas of the country, IBM is using materials extracted from seawater to build a new battery that does not use heavy metals. Early testing shows that it can be optimized to surpass the capabilities of lithium-ion batteries including lower cost, faster charging time, higher power and energy density, strong energy efficiency, and low flammability. Tesla is developing an EV battery that is free of cobalt, one of the most expensive and difficult battery elements to mine.
Battery production provides economic growth opportunities
Battery production companies like SK Innovation are expanding and creating new economic opportunities in the region, with the development of two battery plants in Georgia. This growth brings potential to build infrastructure to reuse and recycle EV batteries and create jobs in the Southeast.
Second-life uses reduces the environmental impact of EV batteries
As EVs age and come off the road, the second life battery supply is projected to exceed 200 gigawatt-hours per year by 2030. This will not only exceed the demand for lithium-ion battery storage, it exceeds a value of $30 billion. The Southeast can look to places like China or Europe for standardization procedures for used batteries, recycling incentives for consumers, and other policies that can encourage battery reuse and recycling and support a growing EV economy.
With an increased number of new models of electric light, medium, and heavy-duty vehicles in development, experts predict that electric vehicle sales to be half of overall vehicle sales worldwide by 2040. However, this future is contingent on the components and prices of EV batteries as clean and inexpensive as possible. Our recent report, "EV Battery Benefits, Challenges, & Trends," details the core concerns about battery technology and the current state of the battery industry, including:
Why is lithium-ion the most popular type of EV battery?
What are the alternatives to lithium-ion?
How can EV batteries be used in their second life?
What does EV battery recycling look like?
What policies exist that support recycling and battery reuse?
Municipalities and state leaders, business leaders, fleet directors, and others are looking for opportunities to make their operations more sustainable, reduce their energy impacts, and protect the environment. Shifting fleets to cleaner, electric options, will play a key role in those plans. This report gives insight into the battery industry and the benefits and opportunities of electric transportation.
Questions? Contact energy efficient transportation manager, Justin Brightharp.