2016 Webinar Archive
---
Strategies to Achieve Deep Energy Savings in Multifamily Housing
Original Broadcast: December 14th, 2016


Members of the REEO network have collaborated on a research report discussing the barriers to multifamily deep energy retrofits and the energy efficiency program and policy opportunities we see to overcome them. This webinar includes a summary of the report, entitled Multifamily Energy Efficiency Retrofits: Barriers and Opportunities for Deep Energy Savings, and presentations from some of the exemplary case studies detailed in it. This project was made possible by the generous support of the John D. and Catherine T. MacArthur Foundation.
---
2016 State Energy Efficiency Scorecard: A Southeast Perspective
Original Broadcast: December 8th, 2016


Each year, the American Council for an Energy-Efficient Economy (ACEEE) produces the State Energy Efficiency Scorecard to benchmark energy efficiency progress across the country.
Join SEEA and special guest ACEEE's Weston Berg, primary author of the State Scorecard, to see how the Southeast fared in 2016 and learn about the policy trends that are currently driving energy efficiency in our region. As an added bonus, Alexa Voytek from the Tennessee Office of Energy Programs will highlight Tennessee's 2016 successes, and how they were achieved.
---
The National Energy Efficiency Registry
Original Broadcast: November 10th, 2016


This webinar will introduce stakeholders to the National Energy Efficiency Registry and help them understand why and how they should participate in its development. The NEER is a central repository that will allow the public and private sectors to transparently track energy efficiency initiatives within their own programs as well as help demonstrate progress toward energy goals and potential compliance with existing and future state and federal environmental regulations. The NEER will also be able to track energy conservation and other types of reduction efforts.
---
Pre-Conference Session: A Primer on Combined Heat & Power
Original Broadcast: October 13th, 2016
Interested in combined heat and power and its potential in the Southeast? Planning to attend the SEEA & AESP SE Conference on October 25th and 26th but feeling a little rusty on your CHP concepts? Then here's a pre-conference opportunity you won't want to miss! This complimentary webinar, to be jointly hosted by SEEA, ACEEE and ICF, will provide you with an overview and a refresher on CHP, and help you brush up on the difference between topping and bottom cycles, and more, in advance of the conference. Then join us, prepped and ready, for our CHP conference session "Utility-Owned CHP: The (healthy!) Gateway Drug to Distributed Energy Resources," which is scheduled for Wednesday morning, October 26th.
---
Next Generation Energy Efficiency Standards: A Preview of Potential Savings and Benefits
Original Broadcast: September 22nd, 2016
The U.S. Department of Energy's (DOE) appliance standards program has been active over the last eight years leading some to wonder whether we've achieved all the efficiency gains that are possible from appliances, equipment, and lighting standards. However, a new report from the Appliance Standards Awareness Project (ASAP) and the American Council for an Energy-Efficient Economy (ACEEE) turns that idea on its head. Analysis from the report shows that the potential savings from updated standards are enormous. In this webinar, we'll look at the efficiency gains and savings we can expect from updates to standards and consider additional strategies that can be employed to further increase the energy, economic and environmental benefits from standards. We'll also describe the top ten energy savings opportunities and zero in on products of particular importance to the Southeast.
---
Residential Energy Codes Field Study: Baseline Findings
Original Broadcast: August 11th, 2016
Under the DOE Residential Energy Code Field Study, SEEA is currently managing two of the eight study states chosen, Arkansas and Georgia, to determine if energy efficiency in single family new construction can be measurably improved through data research and targeted training.
SEEA has collected data for the initial baseline study of current residential construction trends and energy use, and will present it during this webinar, together with the implications it offers for codes training and outreach efforts in Arkansas and Georgia.
Please join SEEA's Energy Codes Associate Amy Dzura to learn about the findings from the baseline research as well as the next phase of the project which focuses on capturing additional energy savings in the Southeast.
---
Developing Consistent EM&V and Emissions Reduction Quantification Approaches for Performance Contracting Programs
Original Broadcast: August 4th, 2016

In 2014, the states of Georgia, Kentucky and Virginia, together with national and regional project partners, embarked a project to develop a consistent approach to evaluating energy savings achieved through energy savings performance contracting and associated emission reductions. Join SEEA and other members of the project team for an overview of the project and an update on results to date.
---
Utility-Administered Low-Income Programs in the Southeast: A Landscape Assessment
Original Broadcast: July 28th, 2016

Historically marked by high poverty rates, the Southeast continues to advance in its pursuit of comprehensive, programmatic offerings to effectively serve low-income ratepayers. SEEA has produced a landscape assessment, forthcoming in early July, to provide a snapshot of current state and identify clear trends and opportunities as the region moves forward in expanding these programs. This webinar will provide an overview of the findings from this analysis, as well as opportunities for further research in this area.
---
Multifamily Energy Efficiency in the Southeast: Trends and Opportunities
Original Broadcast: July 21st, 2016

In recent years, the multifamily housing sector has attracted increased attention as a significant, untapped source of energy savings. This summer, SEEA will be releasing a snapshot of multifamily energy efficiency activity in the region to bring greater context and clarity to the southeastern multifamily energy savings opportunity. In this webinar, SEEA's Ashley Fournier and Abby Fox will present the results of SEEA's Southeast Multifamily Market Assessment, including construction trends and key findings on existing programs and incentives supporting multifamily energy efficiency in the Southeast.
---
All About the Energy Rating Index (ERI)

Original Broadcast: June 23rd, 2016

Every three years, the U.S. Department of Energy facilitates a public process to produce a new iteration of the International Energy Conservation Code (IECC). What does that process look like? Who participates? What are the outcomes? What does it all mean? Join SEEA's Energy Codes team, Lauren Westmoreland and Amy Dzura, for an overview of the 2018 IECC, and learn what you can expect from the 2018 codes.
---
Achieving Large-Scale Energy Savings with Industrial Energy Efficiency Programs
Original Broadcast: June 9th, 2016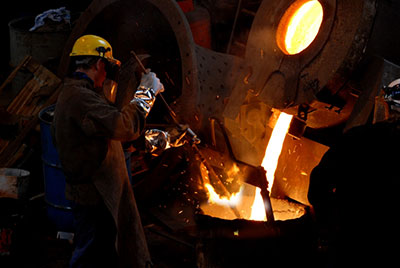 The industrial manufacturing sector is a major source of energy consumption in the Southeast and represents a large opportunity to invest in energy efficiency improvements. In this webinar, the American Council for an Energy-Efficient Economy (ACEEE) and Tennessee Valley Authority (TVA) will discuss the benefits of industrial energy efficiency programs in the Southeast region.
We will hear from Ethan Rogers,  program director, and Meegan Kelly, senior research analyst with ACEEE's industry program, who will discuss how to get the most out of industrial programs and share findings from a recent fact sheet series.
We will also hear from Jeromy Cotten, senior program manager with TVA, who will share his experience helping some of the Southeast's largest companies cut costs and reduce energy consumption through TVA's EnergyRight Solutions for Business + Industry program.
---
Know Your Energy Code!
Original Broadcast: May 26th, 2016
Join SEEA and the Building Codes Assistance Project (BCAP) for a webinar that showcases resources that support the energy codes of the Southeast.
BCAP's Kamaria Greenfield will provide a snapshot of the "State Code Status" web tool recently developed by BCAP. In addition, SEEA Energy Codes Associate Amy Dzura will talk about the current state of commercial and residential codes in the Southeast, and will provide updates on coming code changes.
---
Energy Affordability in the Southeast: The EE Opportunity
Original Broadcast: Thursday, April 28th, 2016
Historically a high-poverty region, the Southeast has recently seen an increased interest in providing energy-saving opportunities to better serve impoverished and energy-burdened communities. In this webinar, ACEEE's Ariel Drehobl and Lauren Ross will provide a snapshot of energy affordability in the Southeast, as well as the home energy burdens faced by various populations in our region's major metropolitan areas. SEEA Policy Manager Abby Fox will share a "sneak peek" of SEEA's forthcoming research on low-income utility energy efficiency programs, aimed at expanding the body of knowledge around these programs to better serve the region.