2023 ENERGY STAR Products Partner Meeting
September 26

-

September 28

$650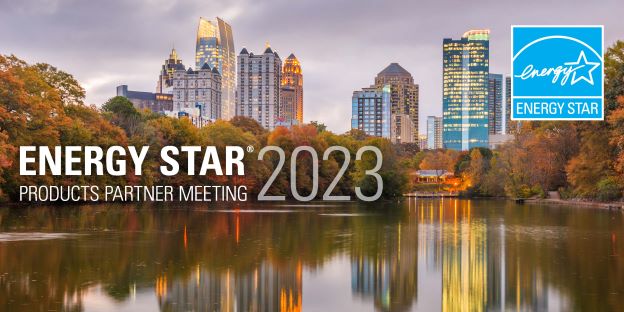 The U.S. Environmental Protection Agency (EPA) is pleased to announce that planning is underway for the 2023 ENERGY STAR Products Partner Meeting. The meeting will take place Tuesday, September 26 – Thursday, September 28, 2023, at the Hilton in downtown Atlanta, GA. SEEA is proud to be serving as this year's co-sponsor.
The 3-day meeting will feature informational sessions, a product Expo and networking opportunities with a broad range of attendees — everything you need to position your programs and products for success in the transition towards an efficient, clean energy future. This year will have a particular focus on the potential for efficient residential electrification in the southeast, along with content and opportunities for attendees interested in Inflation Reduction Act tax rebate programs throughout the country. The meeting is an opportunity to develop key relationships among attendees across a diverse set of ENERGY STAR partner categories (utilities and their implementers, product manufacturers, retailers) and to experience some of the rebate-eligible products first-hand!
The meeting is open to all ENERGY STAR partners and stakeholders. This year's ENERGY STAR Products Partner Meeting will:
Help State Energy Offices prepare for the launch of Inflation Reduction Act rebate programs featuring ENERGY STAR products. Session content will be tailored to helping states address program design and implementation challenges and will feature resources that can be leveraged to reduce implementation burden.
Support efficiency program sponsors and their implementers in their efforts to optimize programs in a changing landscape, with an emphasis on efficient decarbonization and equity.
Offer product manufacturers and retailers critical access to the latest intelligence on evolving utility program designs and priorities, as well as emerging state rebate programs. The meeting will feature everything and everyone you need to know to capitalize on the suite of available financial incentives to sell more energy efficient products.