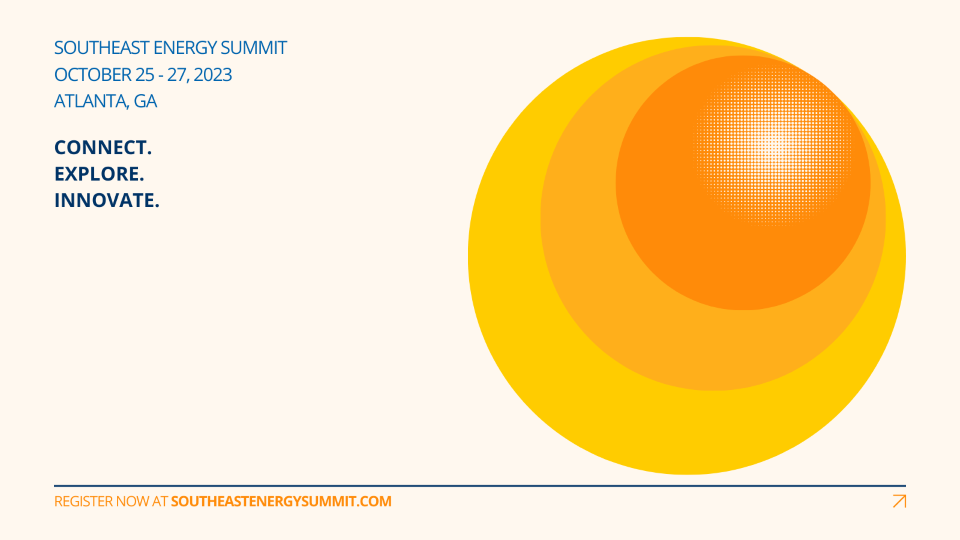 Are you ready to be part of an inclusive, equitable clean energy transition? The 2023 Southeast Energy Summit will bring together the brightest minds in the industry to connect, explore and innovate for a more energy-efficient Southeast.
Join us from Oct 25 -27, 2023 in Atlanta, GA to dive into dynamic discussions, celebrate regional accomplishments, and enjoy fun networking events!
Register today at southeastenergysummit.com. Let's power up change together!