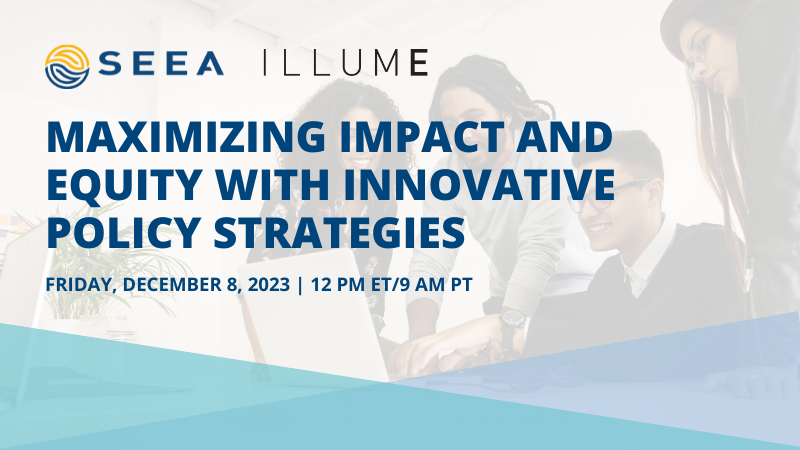 Crack the code to transform federal, state, and local policies into tangible, equitable impact in our upcoming webinar with SEEA member, ILLUME. In this insightful discussion, we will look at how to translate policy into action, balance competing priorities and explore strategies for maximizing positive outcomes.
Join us as we navigate the complex landscape of policy translation, and provide you with valuable insights on harmonizing diverse priorities to create policies that are not only effective but also equitable. Our expert panelists will share their experiences and expertise, offering practical solutions and best practices.
Moderated by Dr. Sydney G. Roberts, director of technology and market solutions, you'll hear implementation recommendations and case studies from Dr. Alex Dunn, Pace Goodman and Leigh Michael with ILLUME. A Q&A discussion will follow.
Register now to secure your spot in this dynamic webinar and take a step toward shaping a more inclusive and effective policy landscape.