Annual Member Meeting
June 22

-

June 23

Free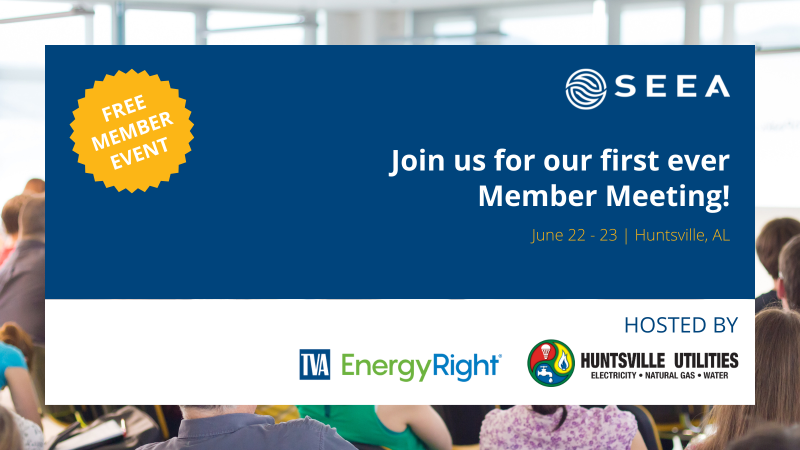 We are thrilled to invite current SEEA members to join us for our first ever Member Meeting, June 22-23 in Huntsville, AL. You asked for more member-exclusive events and benefits, and we are excited to offer this new annual meeting. Hosted by TVA EnergyRight® and Huntsville Utilities, the Member Meeting provides robust learning opportunities, a chance to gather with your colleagues and to hear updates on how SEEA is advancing energy efficiency in the Southeast.
At the 2023 Annual Member Meeting, you'll participate in a complimentary one-and-a-half-day workshop on how to use and apply design thinking methodology to achieve your goals more effectively. After we put our heads together, we'll enjoy refreshing drinks and small bites at the Welcome Reception. The event will conclude with a presentation from SEEA directors on how we're building a healthier, more energy efficient and prosperous future in the Southeast.
We hope you'll join us for this very special inaugural event.
Registration is free and open to all current members.
Not currently a SEEA member, but want to attend? Take advantage of our New Member Spring Drive and enjoy a 15% discount off your annual dues! This offer only applies to new members who join between May 10 and June 9. Contact Jamie Fitzsimons, director of membership and corporate development to join today!