Southeast Multifamily Market Assessment
Making up nearly a quarter of the Southeast's housing stock, multifamily buildings presents a clear and significant opportunity to capture energy savings. In order to understand how to most effectively leverage these energy efficiency opportunities, SEEA has prepared this assessment of the Southeast's multifamily sector to better understand the current stock of multifamily units; regional and state multifamily construction trends; utility multifamily energy efficiency programs; and state and local policies and programs focused on the multifamily sector. A number of key trends and opportunities for specific stakeholders in the region are outlined below.
Trends
Multifamily dwellings account for nearly a quarter of the total housing market in the Southeast.
The majority of multifamily buildings tend to be concentrated in the Southeast's major metropolitan areas.
In most southeastern states and the region overall, there have been more total multifamily renovation projects than new construction projects. However, new construction multifamily projects have accounted for the largest projects in terms of size and project value.
Multifamily construction projects have generated the highest percentage of total project value compared to all other commercial building types.
In the Southeast, there are several stand-alone multifamily energy efficiency programs offered by utilities as well as multifamily offerings within commercial programs.
Majority of available utility multifamily energy efficiency programs utilize a direct installation delivery model with an educational component.
Opportunities
Real Estate Developers and Contractors
New construction multifamily projects offer the greatest opportunity to generate the most project value for real estate developers.
Cities and metropolitan areas will offer the highest concentration of projects for contractors looking to engage in multifamily construction projects.
Increasing demand for multifamily renovations can provide opportunities for contractors looking to engage in smaller scale multifamily projects.
Utilities and Program Administrators
New construction multifamily projects offer an opportunity to promote the inclusion of specific energy-efficient technologies and measures or going beyond the requirements of the standard building energy code.
Existing civic and industry infrastructure in major cities can simplify the program marketing and outreach process for multifamily energy efficiency programs.
State and Local Government Agencies and Other Organizations
Resources and incentives can be helpful in addressing energy efficiency in multifamily buildings. Focusing on metropolitan areas will provide the greatest opportunity and highest concentration of multifamily buildings.
Ordinances or legislation with energy efficiency requirements for multifamily buildings can influence building construction, renovation and operations decisions.
Financing mechanisms such tax credit allocations, Property Assessed Clean Energy (PACE), loan programs can help address the need for capital for energy efficiency improvements.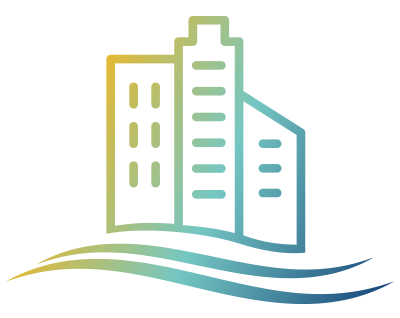 Analysis by Region & State