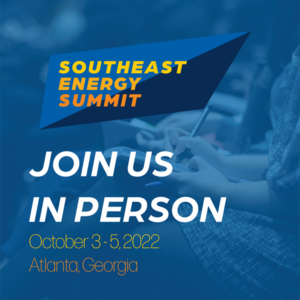 Southeast Energy Summit
October 3-5, 2022 | Atlanta, GA
After a two-year hiatus, the Southeast Energy Summit is returning to Atlanta for three days to reconnect with friends and colleagues, explore innovative efficient energy solutions, and plan for a brighter, more prosperous future in the Southeast.
Tickets are on sale now! Sponsor opportunities are available.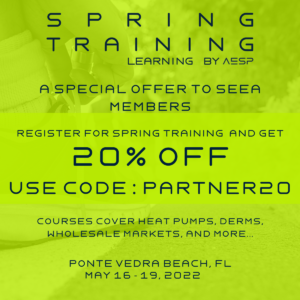 AESP 2022 Spring Training Event
May 16-19, 2022 | Ponte Vedra Beach, FL
SEEA members receive 20% off courses at the AESP 2022 Spring Training Event! This educational event features an intimate setting and the opportunity to interface more with instructors and fellow attendees. Combine robust educational opportunities in key areas from DEI and heat pumps to decarbonization and hydrogen against the backdrop of sea breezes from the Sawgrass Marriott and you have a powerful combination of learning, fun, and a golfer's dream.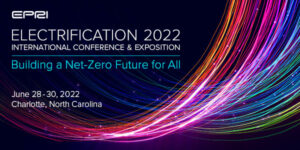 Electrification 2022 International Conference & Exposition
June 28-30, 2022 | Charlotte, NC
You'll see old friends and make new ones, as EPRI resumes in-person collaboration – exploring efficient, equitable solutions for a low-carbon power sector and net-zero economy. Follow #ElectricTogether on
Twitter
(@EPRINews) and
LinkedIn
to stay up-to-date on the latest announcements and meet your fellow conference-goers. This year we're telling the inspiring stories of leaders in electrification who plan to join us.